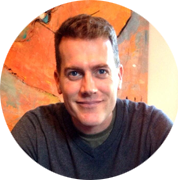 Sean Seidell
Triathlon Enthusiast • Father to 2 Awesome Kids • Really Bad Dancer
Everything began in 2013 with a block of cheese.  I knew nothing about Wensleydale and at $17 per pound I wanted some understanding of what Wensleydale is like before purchasing a cheese of unknown characteristics.  I was curious so I started studying the high identifying traits of cheeses.  It was fascinating.  I wanted to share what I'd learned in an easy to use manner that could be immediately applied and decided to try my hand at creating infographics.  I'd studied art and dabbled as a graphic designer from time to time.  The idea of combining science with art was captivating.
In 2020, when the COVID pandemic brought us all indoors, I changed the direction to IT support and eCommerce development as Simple Safe IT LLC.  For the past 11 years I've been developing eCommerce sites, troubleshooting PCs, Servers, and network connection issues.
When the virus hit it seemed to me what world needed more than infographics was the ability to connect to others and to work remotely.  This company is now primarily focused on helping others get their technology working properly.  I've fixed IT problems as close as Philadelphia and as far away as Romania.  Wherever you are, if you have an IT problem, I can help you.